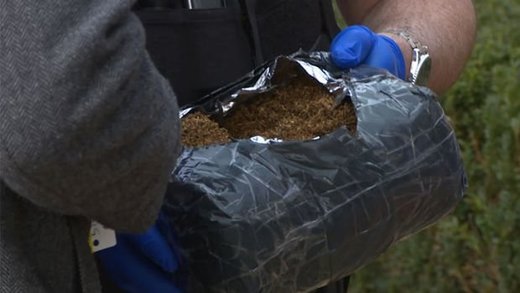 Australians may not equate illegal tobacco smuggling with drug trafficking or terrorism fundraising, but senior border security officials are warning it may be fuelling both and posing a national security risk.
In an exclusive interview with the ABC's
7.30
program and Fairfax Media, Australian Federal Police assistant commissioner Wayne Buchhorn — who has been seconded to Australian Border Force (ABF) —
said he had "significant" concerns that some of the proceeds of the booming illicit tobacco smuggling trade into Australia were flowing to extremist groups overseas.
"We are seeing crime gangs here in Australia,
oftentimes Middle Eastern organised crime gangs, and the connections back into the Middle East ...
[are] a significant concern for us in the current environment," he said. "The funding of extremist activities, we are seeing some elements of that."
A notorious Middle Eastern crime syndicate operating in Arncliffe, Sydney, which is involved in both drug and tobacco smuggling, has shrugged off the repeated arrest and prosecution of its members to continue importing contraband.
Police intelligence has linked the syndicate to fundraising for a Lebanese charity aligned with extremist group Hezbollah.