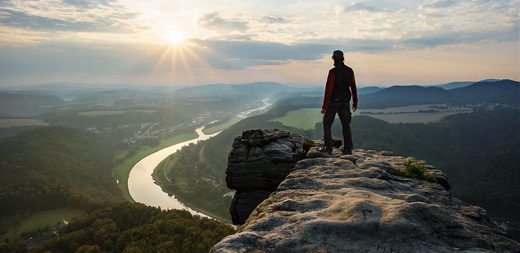 Every single individual varies along a range of five personality traits. We don't know why, or how, only that we do. Agreeableness, conscientiousness, extraversion, neuroticism, openness: these five traits, and the variations within them, capture the range of human personality, and they do it quite well. They capture differences between men and women, between liberals and conservatives, between emotionally unstable artists and hard-working manager types, and everyone in between.
Not only do the traits help us know ourselves a bit better - like what careers or environments are best suited to our personality and what aspects of our personality are most likely to bring us into conflict with others - they help us gain a better understand of just how different other people can be from us, and why. And they point out the aspects of our personality that might need some work: like when to be more assertive, harder-working, kinder, cautious, or adventurous.
Today on the Truth Perspective we discuss all this and more, with reference to Jordan Peterson's Big 5 personality test:
Understand Myself
.
Running Time:
01:17:45
Download:
MP3