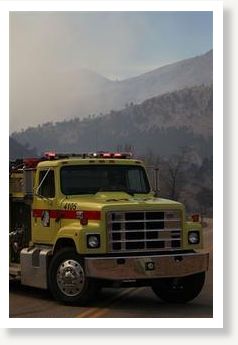 Boulder, Colo. - A wildfire driven by dry, windy weather scorched at least 200 acres Friday in the foothills west of Boulder, prompting the evacuation of roughly 200 homes.
An air tanker from New Mexico started dropping fire retardant on the flames by afternoon as wind gusts that had reached 60 mph eased to between 20 and 30 mph.
About 100 firefighters also battled the blaze, which was burning near an area where a wildfire charred nearly 10 square miles and destroyed 169 homes in September.
Maribeth Pecotte of the U.S. Forest Service said the fire had grown to between 200 and 300 acres and was threatening 12 structures, none of which were homes. No buildings have been damaged.