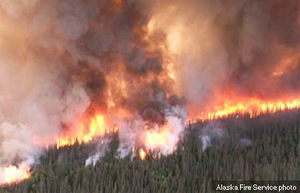 With
lightning strikes peaking
in June, it's no wonder that the first month of summer is typically Alaska's most active wildfires. This June is no exception.
According to the
Alaska Interagency Coordination Center (AICC) Situation Report for Friday
, in the last week six new fires have added to the already 30 actively burning throuout the state.