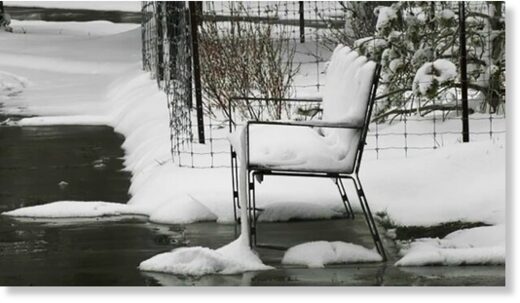 Though deemed the "unofficial kickoff to summer," things are looking and feeling a lot more wintry across parts of the Prairies to start the May long weekend.
After beginning the week with some of the first 30-degree weather of the year, the mid-summer like heat quickly gave way to tumbling temperatures, setting the scene for a much more wintry end to the week. Snowfall and freezing rain warnings spanned Alberta and Saskatchewan through Friday morning, with difficult travel being reported on some major highway routes.
As much as 10-20+ cm of snow was forecast through the hardest hit areas, as temperatures hovered close to the freezing mark -- a 30-degree drop for most places from Monday. Persistent freezing rain has also taken a toll across parts of southern Saskatchewan, snapping tree branches and resulting in local power outages.
The good news is, conditions will gradually improve through Saturday, as temperatures attempt to rebound to more seasonal values. Some of the warmest weather will actually be felt across northern Alberta, with daytime highs reaching the lower 20s by Sunday.