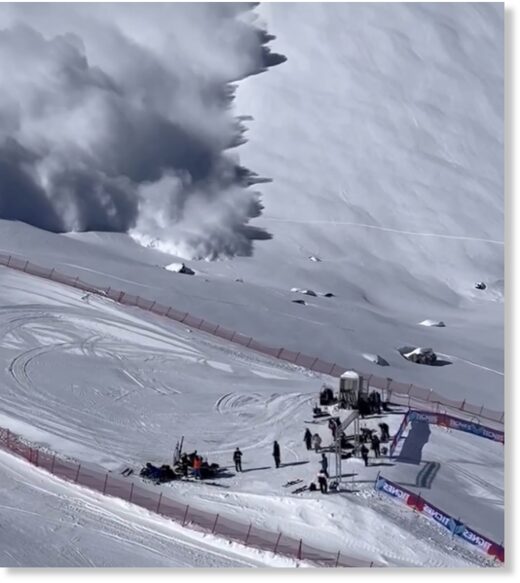 Incredible images have been shared across social media after an avalanche in Tignes, France, was hurtling towards the FIS World Cup Slopestyle course, where the world's best freestyle skiers were training and about to compete in the qualification round on March 16, 2023.
US Freestyle skier Cody La Plante shared footage in his Instagram stories of the avalanche mercilessly making its way towards the Slopestyle course and skiers, course officials, and shapers scrambling to get away from the snow plumes. According to La Plante, everyone is okay, but qualifiers had to be postponed by a day.
Other athletes who captured incredible footage of the avalanche include Sweden's Jesper Tjäder and Switzerland's Andri Ragettli.