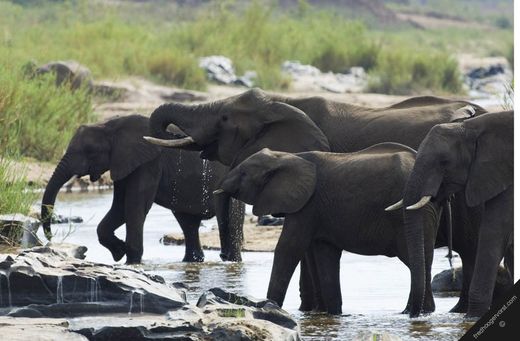 An international team of scientists is warning that Earth may be entering the early stages of another mass extinction event, reports
Live Science
.
More than 320 land vertebrates have gone extinct since the year 1500 and many of the world's plant and animal species are endangered, says a new
study
. Up to one-third of all vertebrates are threatened or endangered, the researchers said.
Large land animals, such as elephants, rhinoceroses and polar bears, show the highest rates of decline. They are at particular risk because they tend to have few offspring and low population growth rates. Hunters and poachers also find their fur, meat, tusks or horns to be attractive targets.
Losing a species of large animal can have unexpected effects on the ecosystem and nearby human developments, a process known as defaunation. In an earlier study, researchers isolated patches of land from animals, including zebra, giraffes and elephants. Without the animals, the grass and shrubs grew tall, and the soil became looser. Rodents quickly took over and doubled in numbers, eating the seeds from the plants and living in the patchy soil that was relatively predator-free.