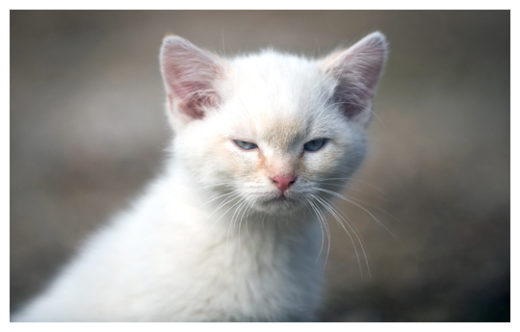 A house cat in Wyoming was recently diagnosed with bubonic plague;
it is now the third feline in the state found to have contracted the deadly disease in the past six months.
While the word "plague" conjures images of epidemics wiping out medieval communities in their entirety, the bacterial infection actually occurs naturally in wild rodents (and their fleas) in the western U.S. and rarely affects people, according to local health officials.
Prairie dogs
are common carriers of the disease.
The cat, named Kaycee, was "known to wander outdoors," representatives with the Wyoming Department of Health (WDH)
said
in a statement
on Jan. 4. Kaycee's roaming habits likely exposed it to an animal that was already infected with the plague-causing bacterium
Yersinia pestis,
which is typically transmitted between animals through flea bites, according to the
Centers for Disease Control and Prevention
(CDC).
Once called "the Black Death" and "the great pestilence," plague emerged from Asia and decimated Europe during the 14th century, wiping out an estimated 33 percent to 50 percent of the population. Plague then traveled to North America and Australia in 1900, and today, plague is found on every continent except Antarctica, Live Science
previously reported
.