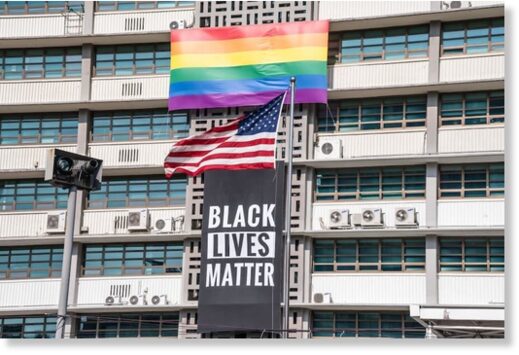 When Donald Trump suggested renaming Fort Bragg after Al Sharpton, it was a punchline. Contrary to the former President's wishes, ten Army posts named after Confederate generals are to be renamed. Trump's joke could well be prophetic. To guess what kind of names the powers that be might go for, we can look to the Navy. Military ships have historically been named after warriors and Presidents. Breaking with tradition, the Navy has named a whole class of vessel after civil rights leader John Lewis. Each ship is being named after a civil rights figure. The USNS Harvey Milk, for example, is named after the first openly gay elected official in California (who also happened to be a long time supporter of Jim Jones, leader of a mass suicide cult). Other ships in the John Lewis class include Robert Kennedy; Lucy Stone, a suffragette; Sojourner Truth, an abolitionist; and Earl Warren, a former US Supreme Court justice. Secretary of the Navy Ray Mabus said it was "important to recognize those who fought in a different way, who fought for the ideals we value as a country."
John Lewis died in 2020. At his eulogy, Barack Obama dubbed Lewis "a founding father" of a "fuller, fairer, better America". In that most tumultuous of years, statues of America's real founding fathers had been pulled from their pedestals. Of the "relentless young people" responsible for widespread rioting, looting, and arson, Obama said, "John, those are your children". The new fuller fairer America demands new symbols. According to
one poll
, many liberals would like to replace the stars and stripes with a flag that "better reflects our diversity as a people". In many ways, that's already happened: the rainbow ensign flies on military vehicles, on embassy buildings, and every redoubt of American domination. Secretary of State Antony Blinken
authorized diplomatic outposts to fly the Pride flag
on the same flagpole as the U.S. flag - not just for pride month, but all year round. Blinken also authorized U.S. embassies to
fly BLM flags and banners
.