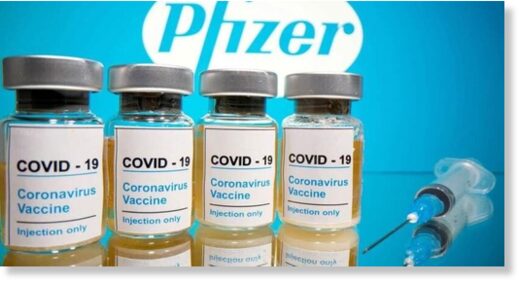 The next big wave of COVID infections, already hitting states such as Michigan, will be dominated by people who have been fully vaccinated.
This was predicted by the authors of a scientific study published in a British medical journal.
Between 60 and 70 percent of "third wave" COVID deaths and hospitalizations will be from people who were fully vaccinated, according to the study,
Summary of Further Modeling of Easing Restrictions
, published March 31 by the London School of Hygiene & Tropical Medicine.
This may at least partially explain why Detroit-area hospitals are filling up with COVID patients.
But you won't read about this angle to the story from anyone in the mainstream media. They are reporting the story as simply a new wave of COVID hospitalizations and deaths caused by a UK-based variant of the virus that has nothing to do with the high rate of vaccinations. [See
Detroit News
, April 15, 2021,
Beaumont nears COVID hospital capacity as experts warn of 'new pandemic
.']
Mainstream news outlets have yet to express the tiniest bit of curiosity as to why the big spike in COVID is taking place even as large percentages of the public have been vaccinated [
Michigan is one of the most-vaccinated states in the nation with nearly 30 percent of Michiganders receiving the jab
].
In fact, health officials quoted in the above
Detroit News
article are blaming "vaccine hesitancy" for the new wave, a diabolical falsification of what's going on in Michigan meant to put more pressure on the people who refuse the unproven experimental injection.