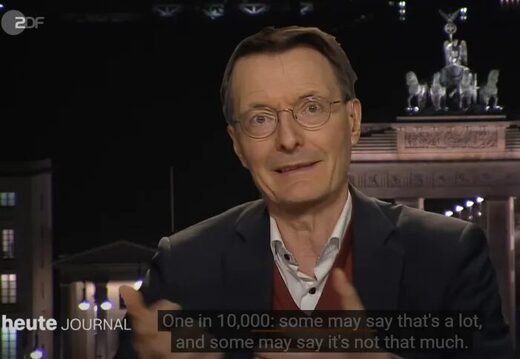 Karl Lauterbach is Germany's Federal Minister of Health. Yesterday, he dropped a bombshell on Germans in an interview. It has been posted on Youtube with English subtitles.
You can find the video
here
(start: 3:54; end:15:17 [interview with minister of health starts at 8:07).
The COVID-19 'vaccine'-induced injuries that were covered in this program are severe, life-altering, and permanent. More people are waking up to the reality that more of these severe injuries have occurred and continue to emerge than what has ever been admitted publicly by those pushing the shots.
This is the nature of passive monitoring systems, particularly when coupled with active dissuasion of reporting.
COVID-19 'vaccine'-injured people are finding themselves falling between the cracks in health care systems. This is horrible, but unfortunately, is not news for most of us.
The news agency and Minister of Health
confirmed that the Pharma companies are free of liability due to 'vaccine' injuries
. This highlights all that is wrong with the clinical implementation of vaccine technologies, but there is no news here either for most people.