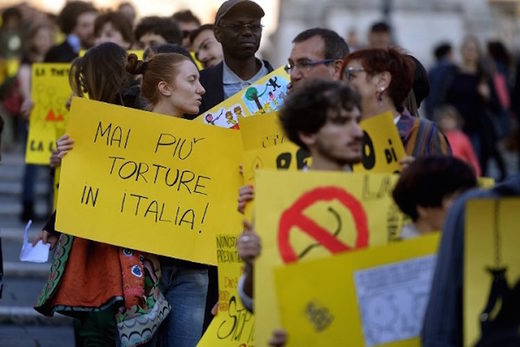 California's compulsory vaccination law, passed with the help of corrupt Big Pharma interests, left a wake of
US states vulnerable
to similar legislation which would strip parents of the right to decide if their children should be vaccinated.
The people of Italy, however, aren't taking similar legislation proposed by the Italian Parliament with the same complacency most Americans have when faced with losing their medical freedom. Protests have swelled across the country for over a month now, likely influencing the Senate to ease its controversial mandatory-vaccine stance.
The new legislation being
proposed
since protests reached a more fevered pitch includes fewer mandatory vaccines and reduced penalties for those who won't comply should the legislation pass, but many are still unnerved by any legislation which would force vaccines on their children to any degree.
The protests have been extremely large, and in every major Italian city, millions have gathered in the streets - but of course you likely haven't seen this reported on the WSJ or NBC.