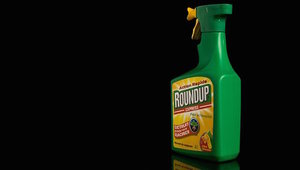 Following the release of the report
Glyphosate: Unsafe On Any Plate
on November 14, which revealed alarming levels of the weedkiller glyphosate in popular American foods, Monsanto supporters went in to full attack mode to protect their number one product, however this time they fell on their own swords within a matter of days.
Last year, 17 leading global cancer experts from the World Health Organization's International Agency for Research on Cancer (IARC) sparked a firestorm when they classified glyphosate as a class 2A "
probable human carcinogen
".
On the heels of this growing controversy surrounding the safety of glyphosate, the
testing report
published by Food Democracy Now! and The Detox Project revealed alarming levels (5 to 1125 ppb) of glyphosate in General Mills' Cheerios and Honey Nut Cheerios, Kellogg's Corn Flakes, Raisin Bran and Frosted Flakes and PepsiCo's Doritos Cool Ranch, Ritz Crackers and Stacy's Simply Naked Pita Chips, as well as many more famous products, at levels that present significant risks according to the latest independent peer-reviewed science on glyphosate.