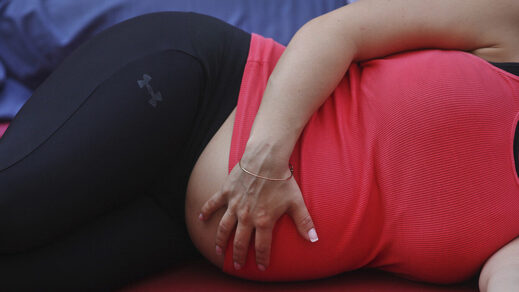 A pregnant woman with suspected COVID-19 was rushed by ambulance to Skåne University Hospital, in Malmo, Sweden, suffering from sudden severe abdominal pain. The doctors noticed that the unborn infant had an abnormally low heart rate, which can be a sign that the baby is not getting enough oxygen.
The doctors performed an emergency caesarean section and delivered the baby within minutes. Blood tests from the baby confirmed it had severely low oxygen, and throat swabs showed that both mother and baby were suffering from COVID.
Using throat swabs from the mother and the newborn, the genome of the virus was sequenced to confirm the possibility that the infant had been infected with COVID while still in the womb.
My colleagues and I - part of a study team at the hospital -
found that the viral genome in the mother and the baby was identical
. Since the baby had been isolated from the mother directly after the caesarean and had not come in contact with other family members when these tests were done, the findings confirmed that the baby was indeed infected before it was born.