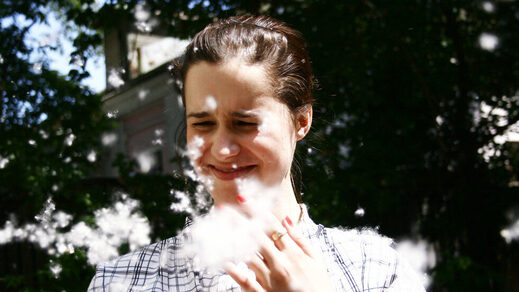 It might not be much fun if peanuts make your throat swell up or pollen sends you into a sneezing fit, but, according to one top Russian scientist,
otherwise inconvenient allergies could give you a helpful edge in this pandemic.
Comment:
There is no corona pandemic, at least not in the sense of what that word
used
to mean. In 2009 the WHO changed their
definition
in order to create an artificial panic and sell billions of doses of untested
flu vaccines
, ruining at least 1300 young lives. They have done the same in 2020 with the Coronavirus but on a much larger scale.
One of the country's top boffins, Moussa Khaitov, Director of the Institute of Immunology at the Federal Medical and Biological Agency,
said
on Friday that scientists have been baffled by reports that
allergy sufferers seemed to be less at risk from Covid-19.
In an interview with RIA Novosti, the researcher said that:
"we are now one and a half years into the pandemic and there has been evidence from the very start that patients with allergies are less likely to become infected with coronavirus."