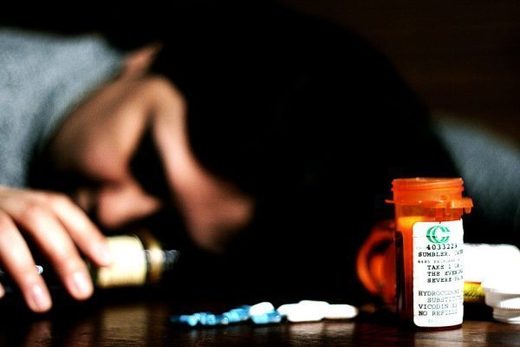 "The Difference Between Medicine And Poison Is In The Dose" - Circa Survive
A true enveloping substance addiction is gritty, and tends to be enabled by a varying degree of self-loathing. Self-loathing is such a tumultuous, seemingly endless circumstance that any decent person would not wish on their worst enemy-yet it is something that many decent people deal with on a regular basis. Modern advancements in cognitive sciences have conclusively shown that this state of mind (self-loathing, low self-esteem, an existential dilemma of similar nature with a deep tone, et cetera) is a neurological state that is considered "
cognitive dissonance
." This means, with the many layers of
consciousness
that it takes to assimilate a "Waking Consciousness/Diachronic Narrative," there can be pieces that don't meet; there are pieces missing from the self-image of the individual, and this causes a literal dissonance in a person's biosocial interactions and feedback. The "missing pieces" come from the person's own neurological landscape, and are perpetuated/reinforced/diminished by the environment according to what the environment represents, and how the individual person has been predisposed to stress-handling-mental-mechanisms beforehand.