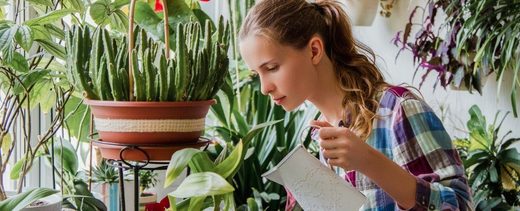 Filling your house with potted plants
might make you
happier and more productive
, but it's not going to make the air you breathe any cleaner. That is, unless you had a ludicrous number of indoor plants: somewhere between 10 and 1,000 for every square metre of your living space.

Comment: That's a pretty good reason to have them in the home regardless of whether they're cleaning the air.


A critical review, drawing on 30 years of research, has once again found that houseplants have little - if any - real value as air removers.
Using data from a dozen different studies over the years, the authors reiterate that for a normal 140 m
2
house or office (1,500 ft
2
), you'd need 680 house plants or five per square metre to achieve the same airflow as a couple open windows.
Obviously, that's not a smart use of space. Even one plant per square metre is ineffective and impractical for most people.