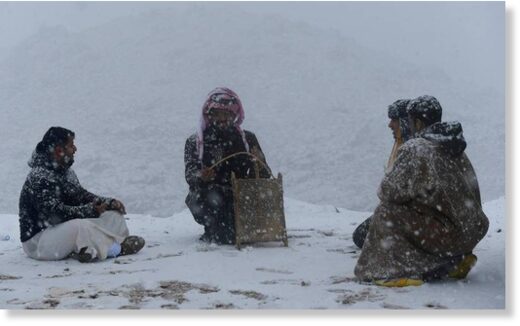 Snow blanketed parts of Saudi Arabia's north-western city of Tabuk on New Year's Day, footage shared online showed.
People have been flocking to Jebel Al Lawz since Saturday, when snow began to fall in most areas.
The
extreme weather
led the security forces to close the road leading to the area after thousands of residents and visitors arrived to enjoy the sight, reports said.
More snow is expected to fall on Jebel Al Lawz as well as the mountain areas of Al Dhahr and Alqan early on Sunday, with temperatures expected to drop below 0°C.