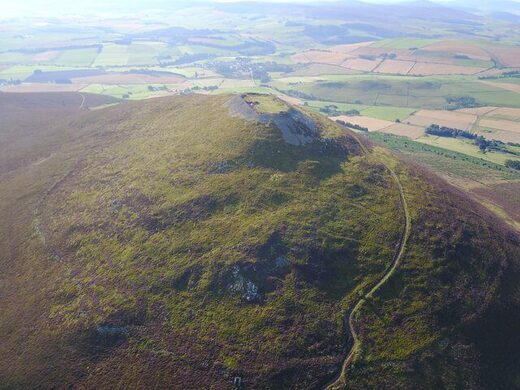 Sherds of Roman amphora have been discovered at Tap O' Noth in Aberdeenshire, which archaeologists earlier discovered was a Pictish-era settlement where
at least 800 huts
housed around 4,000 people.
It is the first time the material has been found in
Pictland, which spanned north and east Scotland from around the 3rd century.
Professor Gordon Noble, head of archaeology at Aberdeen University who has led the Northern Picts programme, returned to Tap O' Noth last week.