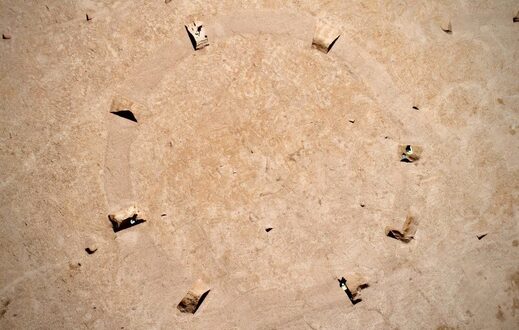 An "exciting" discovery of a Neolithic or early Bronze Age monument has been unearthed in an archaeological dig.
Albion Archaeology made the find in a field
in Biddenham, just outside Bedford
, where homes are to be built.
Project manager Iain Leslie said an Iron Age settlement and Anglo-Saxon remains were also discovered.
"This level of investigation of a particular area is relatively rare and offers a unique opportunity to better understand our ancestors," he said.