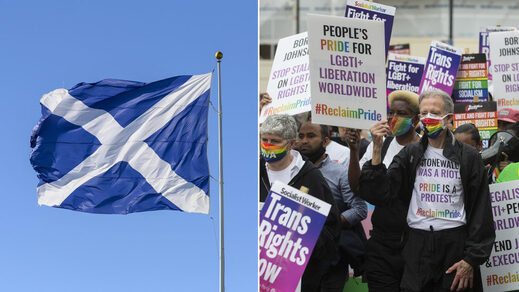 The pro-LGBT+ advocacy group Stonewall reportedly bumped the Government of Scotland up its controversial Diversity Champions list after it dropped the word 'mother' from its maternity-leave policy, and some people are puzzled.
The influence of Stonewall, the powerful British LGBT+ charity, was the focus of an investigation by BBC reporter Stephen Nolan, who released his findings in a
series
of podcasts last week. One particular detail has caught the public attention after being
highlighted
by
some
media outlets. To be in the good graces of the group, a government needs to erase motherhood - or at least not use the word 'mother' in documents even as relevant as a state maternity-leave policy.
According to Nolan, that's how the Scottish government managed to "score points" with Stonewall. The gendered word got excluded from the documents in favour of the more inclusive terms like "spouse" or "partner." The move is presumably supposed to make the policy more friendly to trans people, who retain capacity for child birthing while identifying as male, and to non-binary persons.