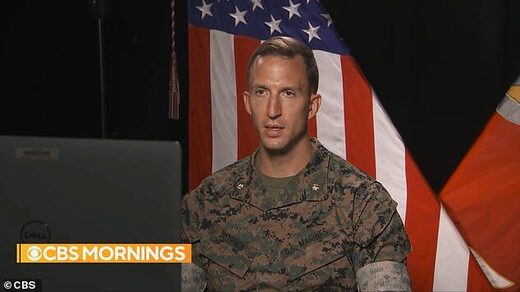 US Marine Major Ben Sutphen gave the first eyewitness account of the suicide bomb explosion that killed 13 American service members and an estimated 170 Afghans at an entrance to Kabul airport last month.
Sutphen is one of 15 US service members who were wounded in the ISIS-K explosion at Hamid Karzai Airport on August 26. He was standing 15 feet away trying to disperse the crowd when the bomb detonated, and revealed that enemy gunmen opened fire on the crowd moments after the suicide bomb detonated.
Marine snipers were on the lookout for a suspected attack but were overwhelmed by the massive crowds at the Hamid Karzai International Airport.