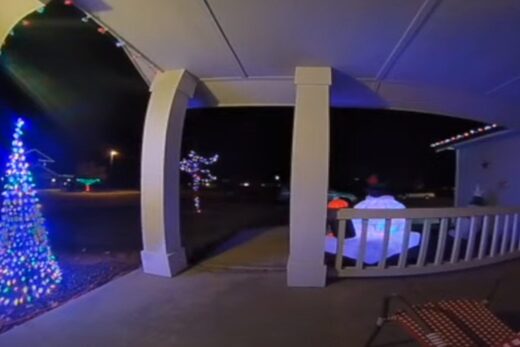 A thunderous boom and flash in the sky was reported to police in southwest Idaho over the weekend that was picked up on at least one doorbell camera in the city of Eagle. Meteorologists that have viewed the footage say it could have resulted from a piece of space debris that entered the Earth's atmosphere.
My first impression of the
footage captured in Eagle on Friday night
was that it looked like a large aerial firework.
The fact that the object made such a loud noise that actually caused people in this neighborhood to scream out, kind of debunks that theory.