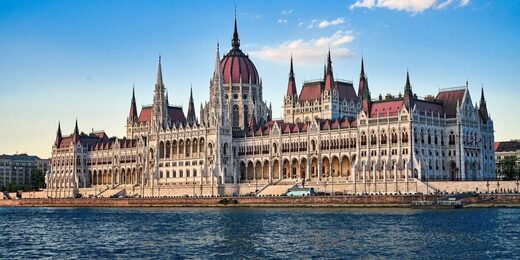 Hungary blocked European Union member states from issuing a joint statement about an international arrest warrant against Russian President Vladimir Putin,
according to people familiar with the matter
.
Budapest's veto meant that the EU's chief diplomat, Josep Borrell,
instead released a statement in his own name
'taking note" of the decision by the International Criminal Court.
'The EU sees the decision by the ICC as a beginning of the process of accountability and holding Russian leaders to account for the crimes and atrocities they are ordering, enabling or committing in Ukraine," Borrell said in the statement published on Sunday evening. EU justice ministers issued their own statement supporting the ICC decision Monday,
which Hungary did not sign
.