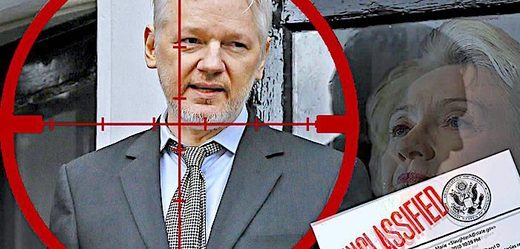 Yesterday, Ecuador's President Lenin Moreno revealed that his country and the United Kingdom had reached an agreement whereby upon
Julian Assange's hypothetical exit from London's Ecuadorian Embassy
(where he has lived as a de-facto prisoner since 2012) Assange would
not face extradition to a country that might execute him.
Initially, Moreno's statement was interpreted in two distinct ways:
1. According to the agreement, Assange would not be hypothetically extradited to any country that executes convicts
2. According to the agreement, Assange would not be hypothetically extradited to a country whose prosecutors would seek the death penalty as a sentence after a hypothetically successful conviction
The agreement was also suspect because
the second interpretation of the Ecuadorian President's statement would indicate that Britain is actively preparing to extradite Assange to the United States
so long as Assange's American prosecutors would make London a guarantee
not seek a death sentence in relations to a
secret indictment
against Assange that was recently revealed by Wikileaks and other media outlets.
As expected, Assange's lawyers clarified that the "deal" made by Moreno would be subject to the less favourable interpretation - meaning that should Assange voluntarily leave the Embassy, he would almost certainly be extradited to the United States where
he would face life in prison
rather than capital punishment. Seeing as the United Nations ruled that Assange's detention and persecution is cruel and arbitrary and that he should be able to immediately exit the Ecuadorian Embassy in London as a free man and receive compensation for his wretched ordeal,
the idea that life imprisonment is somehow a victory for Assange is insulting to his intelligence and that of his legal team.
According to Assange's lawyer Barry Pollack,
"The suggestion that as long as the death penalty is off the table, Mr. Assange need not fear persecution is obviously wrong".