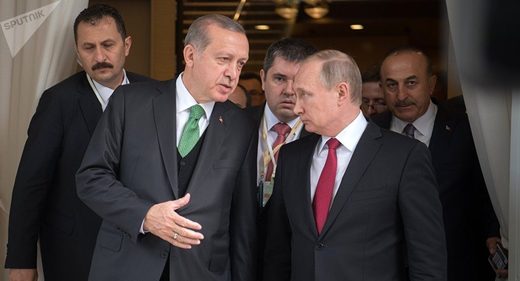 Much scepticism surrounds the fate of the city of Idlib following the deal concluded between the two presidents, Vladimir Putin and Recep Tayyip Erdogan, that led to the suspension of the long-awaited military operation against the jihadists and their allies. Only a few details of the deal have been revealed, enough however to shed doubts both about its validity and its sustainability. Nevertheless, optimism pervades the Russian, Iranian and Turkish side - whereas the jihadists in Idlib and surroundings no longer see a confrontation as inevitable.
The key difference now, after the Putin-Erdogan agreement, is that Turkey will no longer be present to defend the jihadists, and neither will Erdogan stir the European pot, threatening an "exodus of millions" (into the old continent) as leverage to avoid the battle of Idlib.
What is not apparent from publicly available information is that both Erdogan and Putin helped each other climb down the tree of Idlib they climbed up over the last months and have found a suitable and adequate compromise.
Before the Idlib deal, Putin promised to clear the city and its surroundings of jihadists and supported Syrian President Bashar al-Assad's rhetoric: "every inch of Syria will be liberated". The Syrian army gathered most of its forces within the 4000 sq km that represent the northern area occupied by Turkey, its proxies and other jihadists. That triggered a strong reaction from the US, whose forces occupy parts of the north east (al-Hasaka) and east (al-Tanf) of Syria.