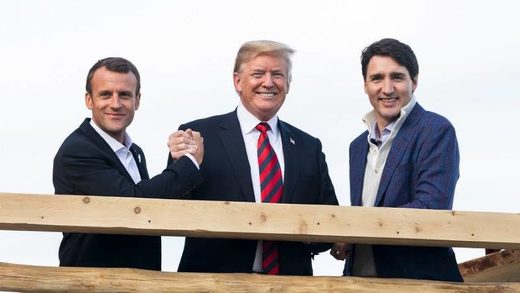 Donald Trump has slammed the "fake news media" for showing his encounters with the G7 leaders in a "bad" light and unleashed a series of tweets depicting his friendly relationship with the world elite, full of coziness and smiles.
Last week Trump made an early exit from the gathering, departing the Group of Seven talks in Quebec, Canada, hours before the leaders of advanced economies gathered to discuss climate change. The US president's departure was widely seen as the last straw, following two days of severed discussions, after which he called the host, Canadian PM Justin Trudeau,
"weak"
and
"dishonest,"
and refused to sign the final joint G7 communiqué.