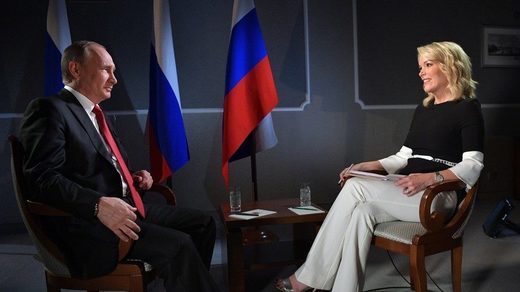 Vladimir Putin's press secretary, Dmitry Peskov, waded into the controversy surrounding NBC host when he praised her interviewing skills, but said her $23-million-a-year contract might be too much for the Russian media.
In the wake of the blackface comments that cost Kelly her job, she has received at least two (mostly) tongue-in-cheek offers. One from Russia's Channel One, the most popular terrestrial broadcaster, and the other from the Federal News Agency, which has been painted in US news outlets as the public face of purported Russian "troll farm"Internet Research Agency - claims which it vehemently denies.
On Monday, Peskov was asked to comment on Kelly's career prospects in foreign media.