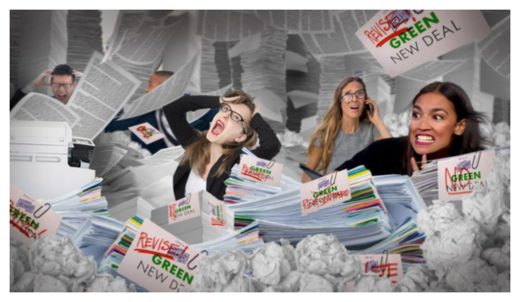 WASHINGTON, D.C.-The carbon footprint of the Green New Deal has already reached dangerous levels as congressional staffers have been forced to furiously reprint revisions of the document around the clock since the proposal's unveiling.
As Fox News' Tucker Carlson began reading the 192nd draft of the Green New Deal live on air, Ocasio-Cortez began shouting to her aides, "All right Comrades! We need to get cracking on version 193.01c-LET'S GO, GO, GO, GO, GO!!!"
Apparently, the 192nd draft mistakenly mentioned Democrat's passion-project "Operation RoundUp", a bill which would round up and all white males for deportation-- right after they finish pulling the Nation's weeds.
The congressional office has been producing so many re-writes of the bill, their computers, shredders, and printers were overheating from overuse.