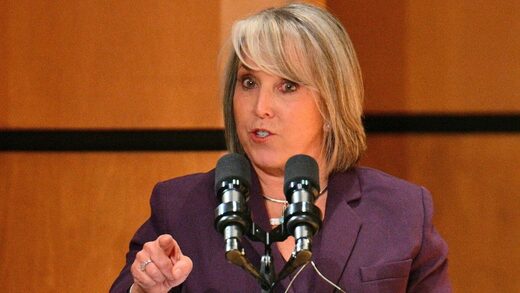 Democrats accidentally let their master plan to utterly destroy the United States Constitution slip out into public slightly ahead of schedule.
"Welp, this is embarrassing," said Governor Grisham of New Mexico. "Really jumped the gun on announcing how we would do away with the Bill of Rights. Get it - jumped the gun?? Ha! Anyhow, yeah, that's how we're going to blow the Constitution to pieces. Cat's out of the bag!"
According to sources within the party, the Democrats had planned on giving it another five to ten years before destroying the remains of the Constitution. "It's a little ahead of schedule, but I doubt the sheep fight back," said Governor Newsom of California. "So, yeah -- we are going to use the precedent of suspending civil liberties during a pandemic to suspend Americans' rights for anything we subjectively declare an emergency, rendering all rights subject to the government's whims. Pretty genius, right? Man, COVID was such a godsend for us."
At publishing time, Americans asking if we could please just follow the Constitution were accused of creating a public health emergency and immediately tossed in jail.