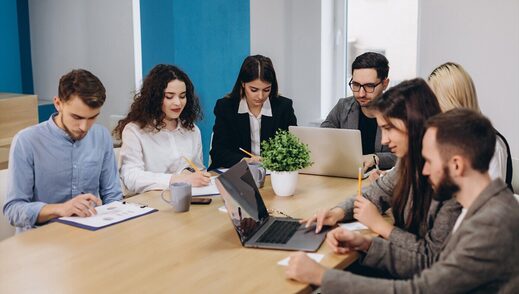 As the sun rose on a new day in America, the staunch guardians of free speech and journalistic integrity that is the media eagerly waited for the daily email from the Biden administration to notify them of the day's official instructions and talking points.
"We don't say a word without knowing what they want us to say," said Joe Scarborough, co-host of MSNBC's
Morning Joe
. "If the administration doesn't provide us with a bulleted list of things to talk about, we're lost. I mean, seriously, what would we do without the White House giving specific instructions? Objectively discuss current events? Report the news? Don't be ridiculous."
In the age of social media and mass internet access, the public at large has grown bewildered by the mainstream media's blatant refusal to discuss anything related to Joe Biden and his family being involved in alleged corruption scandals. When questioned, members of the media were quick to play defense. "That's not our job," said CNN anchor Jake Tapper. "Reporting the news is not the job of news reporters. We're here to propagate the government's official narrative. Besides, there are no scandals involving the Biden family. None. Zero."
At publishing time, journalists had cheered as the Administration instructed them to cover something about Taylor Swift since there was definitely no news of note going on at the White House.