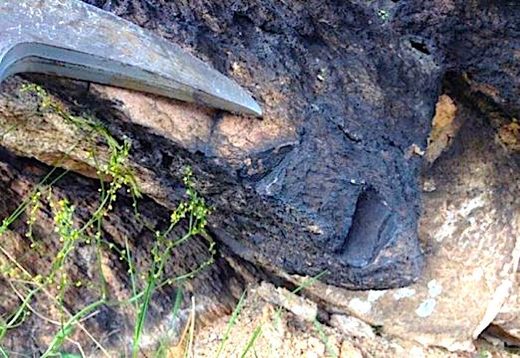 Benjamin Franklin, founder of the University of Pennsylvania, is believed to have experimented with lightning's powerful properties using a kite and key, likely coming close to electrocuting himself in the process. In a new set of experiments at Penn, researchers have probed the power of lightning in a less risky but much more technologically advanced fashion.
Chiara Elmi, a postdoctoral researcher in Penn's Department of Earth and Environmental Science in the School of Arts & Sciences, led the work, which used a suite of techniques to examine a
fulgurite, a thin layer of glass that forms on the surface of rock when lightning hits it.
Among other findings, the study discovered that, based on the crystalline material in the sample,
the minimum temperature at which the fulgurite formed was roughly 1,700 degrees Celsius.
"People have been using morphological and chemical approaches to study rock fulgurites, but this was
the first time a rock fulgurite was classified from a mineralogical point of view,"
Elmi said. "I was able to adapt an approach that I've used before to study the effects of meteorite impact in rocks and sediments to analyze a tiny amount of material in order to understand
the phase transitions that occur when a lightning hits a rock."