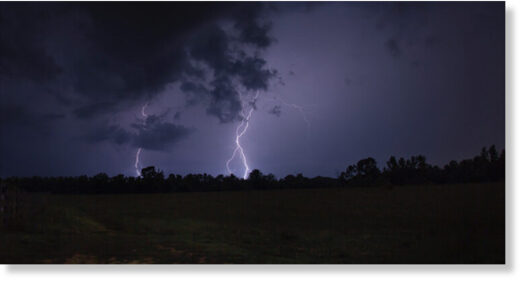 Two members of a family were killed after being struck by lightning in Uttarakhand's Chamoli district, an official said on Saturday.
The incident occurred on Friday night in Sarpani village in Nandanagar area, District Disaster Management Officer NK Joshi said.
Jaiprakash (31) and his sister-in-law Hema Devi (35) were struck by lightning when they came out in the courtyard of their house to complete a household chore, he said.
They were rushed to a community health centre where they were declared dead, he said.
Source: PTI