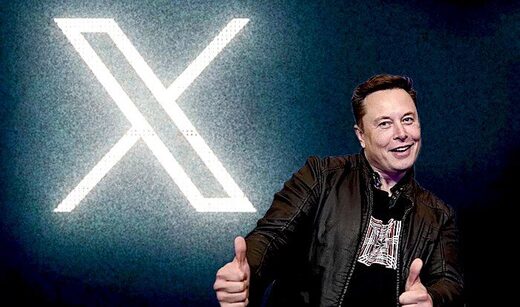 Elon Musk announced on Wednesday that he has cut the Electoral Integrity team at X (formerly Twitter) in half, including the newly brought on board
head of the group, Aaron Rodericks.
When the news was reported, Musk replied "Oh you mean the 'Election Integrity' Team that was undermining election integrity? Yeah, they're gone." A person
familiar
with the circumstances, said that
four people had been released, which constitutes the whole of the election integrity unit in Dublin.
In an August blog post, X said that there were positions available on the "threat disruption" team, and that they company was
"currently expanding our safety and elections teams to focus on combating manipulation, surfacing inauthentic accounts and closely monitoring the platform for emerging threats."
In a post concerning
election integrity
, the platform posted:
"You may not use X's services for the purpose of manipulating or interfering in elections or other civic processes, such as posting or sharing content that may suppress participation, mislead people about when, where, or how to participate in a civic process, or lead to offline violence during an election. Any attempt to undermine the integrity of civic participation undermines our core tenets of freedom of expression and as a result, we will apply labels to violative posts informing users that the content is misleading."
The post clarified what that meant, however, and noted further:
"Not all false or untrue information about politics or civic processes constitutes manipulation or interference. In the absence of other policy violations, the following are generally not in violation of this policy: inaccurate statements about an elected or appointed official, candidate, or political party; organic content that is polarizing, biased, hyperpartisan, or contains controversial viewpoints expressed about elections or politics; discussion of public polling information; voting and audience participation for competitions, game shows, or other entertainment purposes; using X pseudonymously or as a parody, commentary, or fan account to discuss elections or politics."
This comes after Musk
named
a new CEO in the spring, Linda Yaccarino,
who had been with NBC. She had stated that X would expand trust and safety teams, along with election integrity units.
Trust in the platform's ability to
police itself
took a severe downturn after the publication of the Twitter Files, which revealed intensive bias within Twitter management toward Democrats and the left, and that government agencies had been interfering by insisting on
policing speech
on the site.
Some of the meddling Twitter undertook during the 2020 presidential election included
suppressing negative information about Joe Biden and his involvement with his son's business dealings.
Voters polled after the fact said that had they known about these concerns, they would not have voted for Biden in that hotly contested election.