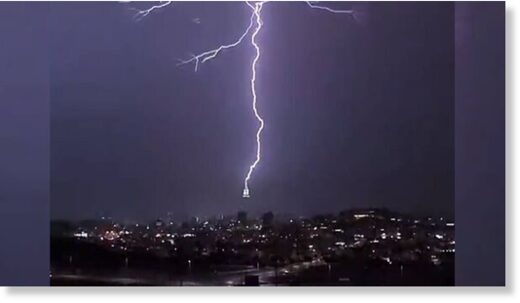 Two spectators were killed and three others were injured after a local football match was struck by lightning at a playground in Jharkhand's Dumka district, police said as reported by PTI.
The condition of two of the injured was stated to be serious. As per report, the incident occurred when several spectators took shelter under a tent beside the playground in Hansdiha area after heavy rain accompanied by a thunderstorm started on Saturday evening.
The lightning hit the tent killing two persons - Shivlal Soren (32) and Santlal Hembram (20) - and injuring three others, Hansdiha police station Officer in Charge Jitendra Kumar Sahu said.
All the injured were taken to Saraiyahat Community Health Centre. District Civil Surgeon Bachcha Prasad Singh said one of them was discharged after administering first-aid, while the two others were referred to a hospital.