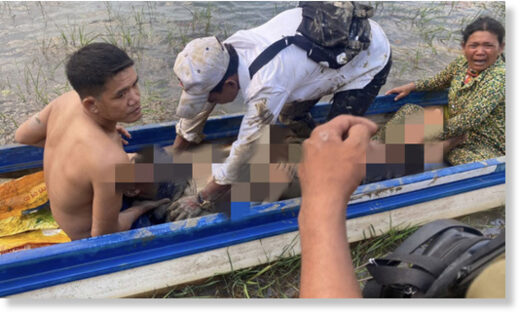 The incident happened at 2:40 pm on September 20, 2023 at Tuol Khchak point in Tuol Sdey village, Tuol Sdey commune, Chantrea district, Svay Rieng province.
According to the district police, the victim was named Won Wang Long, 23 years old, a farmer
Villagers stated that the man was asleep in a field when he was enveloped by a heavy storm and struck by a bolt of lightning, causing instant death
The body of the victim were handed over to his parents by the police to be taken to a traditional ceremony with great emotion.
Chantrea district authorities have called on all residents to be extremely careful when it rains and there is wind, thunder and lightning to make sure they go to a safe place to prevent possible accidents.