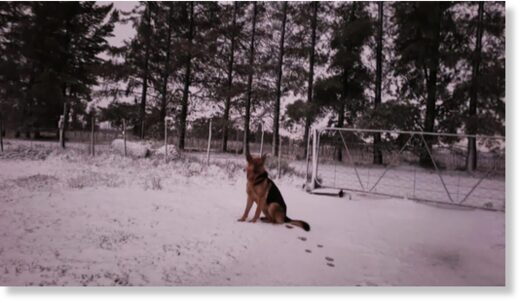 Very cold, windy and wet conditions and light snowfall are expected on Monday over parts of the Eastern Cape, Northern Cape and interior of the Western Cape.
The South Africa Weather Service issued a yellow level 1 alert for damaging wind between Plettenberg Bay and Maputo and along the KwaZulu-Natal coastline.
"Yellow level 1 warning for disruptive snow is expected over the mountains and high ground of the Eastern Cape, the south-western parts of the Northern Cape, the north-western parts of the Western Cape and the extreme south-western parts of KwaZulu-Natal," the service said.
Cape Town will experience widespread rain and showers, clearing from the afternoon, with a maximum temperature of 13° C. Johannesburg will be fine with a maximum of 27°C, Durban 20°C with afternoon showers and rain, and Gqeberha cloudy with scattered showers and a high of 15°C.