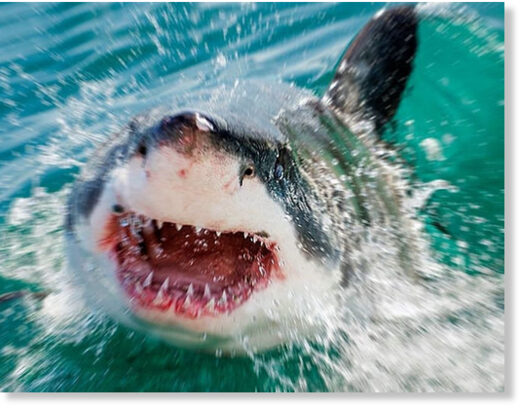 Three people have been rescued in the Coral Sea off the coast of Cairns, after their catamaran was damaged during several shark attacks.
The Australian Maritime Safety Authority (Amsa) coordinated the rescue early Wednesday morning roughly 835km off the coast of Cairns, after receiving a distress beacon.
In a post to social media, the crew, who were on a round-the-world expedition called Russian Ocean Way, which they were documenting online, said they were first attacked by sharks on 4 September, leaving the rear left "cylinder" of their nine-metre inflatable catamaran damaged.
"As a result, [it] completely submerged under water," a post on the crew's Instagram account reads.
The following day, the catamaran was again attacked by sharks,
with the right "balloon" becoming damaged.
According to the post, the catamaran - named
Tion
- then began to sink, which is when the crew sent an SOS signal.
Amsa responded to the Russian-registered emergency position-indicating radio beacon at 1.30am. Three people were located onboard the catamaran, which had departed from Vanuatu and was bound for Cairns.
"Both hulls of the vessel have been damaged following several shark attacks," Amsa said in a statement.
Amsa requested the assistance of Panama-flagged vehicle carrier Dugong Ace, and tasked the Cairns-based challenger rescue aircraft to the scene.
The three people - two Russian and one French citizen - were successfully rescued by the
Dugong Ace
. The vessel, bound for Shanghai, arrived 45 minutes after the distress call was sent, the crew said on social media.
They loaded their personal belongings on to the rescue ship, while the catamaran was left behind.
The crew is due to arrive in Brisbane on Thursday morning.
Amsa said this was a timely reminder to always carry a distress beacon while on the water.