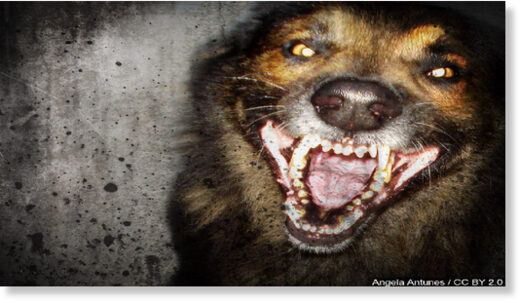 Two Alsatian dogs allegedly attacked a nursing mother named Mummy Basira and killed her baby girl in the Halleluyah Area of Ido-Osun, Osun State.
According to Punch, the sad incident happened at about 3 p.m. on Wednesday, 30th August,2023.
An anonymous source said Mummy Basira was going down the street with her baby strapped to her back when the dogs allegedly came out of their owner's building and attacked her. The dogs attacked the breastfeeding mother as she attempted to save her five-month-old infant.
Residents who watched helplessly as the savage dogs attacked reported that after killing the infant, the dogs attacked the mother, inflicting severe harm on her.
"We all watched helplessly. The dogs, we were told, jumped out of a building not currently inhabited by anyone and seized the baby, said to be about five months strapped to the back by the mother, and battered her.
"As the dogs battered the baby, the mother tried to save her but could not. After killing the baby, the dogs attacked the mother, inflicting bodily injuries on her.
Some residents later used sticks to chase away the dogs and rescue the mother. She was rushed to a hospital here in Osogbo.
"The house where the dogs came out from is not inhabited, but residents know those that used to visit the place. They have been calling their mobile numbers, but their lines have been switched off. The tension is presently high in that neighborhood. We reported the matter at Estate Police Station in Osogbo," the eyewitness said
Confirming the occurrence, Osun State Police Command spokesperson Yemisi Opalola stated that attempts are being made to apprehend the owners of the dogs. She said that the police command will see that justice is served in this situation.