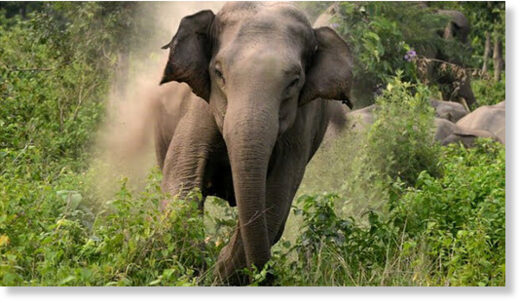 Two persons were killed in Assam on Saturday after they were attacked by a wild elephant in Baksa district, an official said on Saturday.
The incident happened in the Subankhata area of the district.
Kalpajyoti Das died after diving into a nearby river to save his life when the elephant chased him, while Haren Boro was killed after being attacked by the jumbo.
Later, police and Forest Department officials arrived at the scene.
The bodies were later sent for autopsy.
According to a Forest Department official, the wild elephant came out of the forest in search of food.
IANS