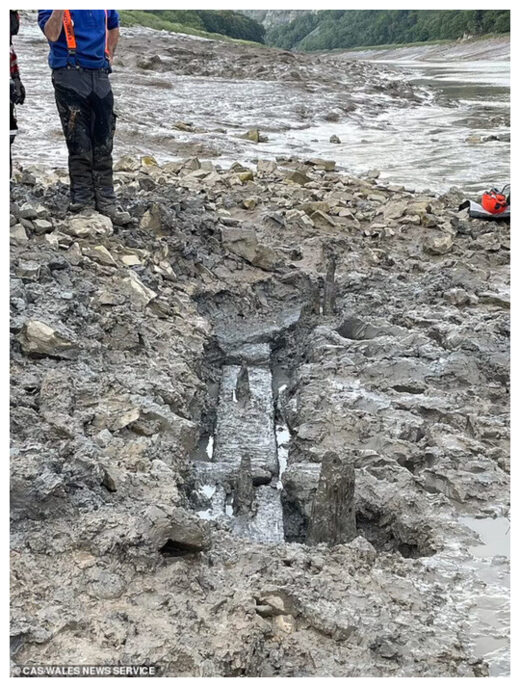 Known as the gateway to Wales, Chepstow is a border town steeped in history.
It boasts a 12th-century Norman castle overlooking the River Wye but was seen as a strategic stronghold long before those battle lines were drawn.
That's because archaeologists have previously uncovered evidence of prehistoric, Roman and Anglo-Saxon fortifications — and now something else.
It turns out the town was once home to an ancient bridge that linked England and Wales before the two countries came to be.
This wooden structure - believed to have been built by the Romans 2,000 years ago - was found preserved in mud following a race against time to uncover it during an 'extreme low tide event'.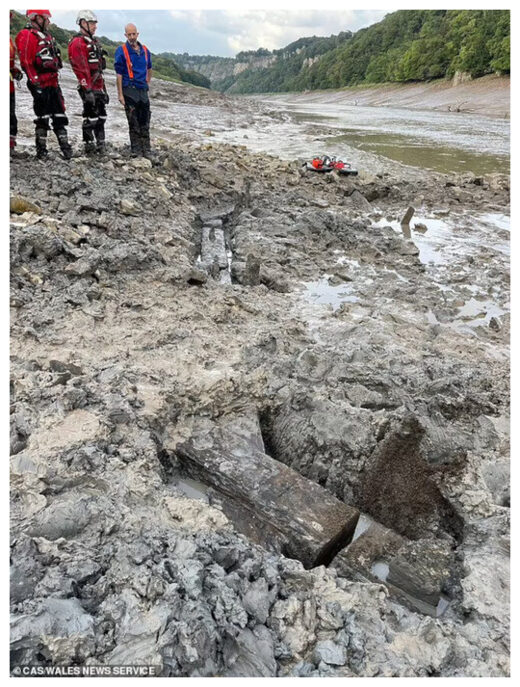 Samples were taken from the timbers, which will now undergo carbon dating to determine the bridge's exact age.
Archaeologists had just a two-hour window to dig it out and had to be assisted by specialist rescue teams because of the perilous nature of their task.
The ancient crossing links a route between Wales and England from around half a mile upstream of Chepstow to the village of Tutshill in Gloucestershire.
Simon Maddison, of the Chepstow Archaeological Society (CAS), said: 'The team were able to locate upright timbers in a tidal pool on the location of the Roman crossing.
'Until the results come back we won't know for sure the period of the structure.