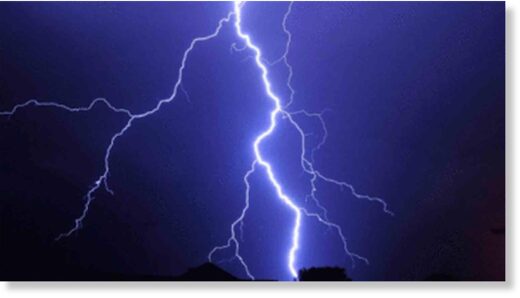 An unresponsive 73-year-old woman found outside a Florida condominium building is the nation's 10th lightning fatality of 2023, according to the National Lightning Safety Council.
It happened late Wednesday, Aug. 23, on Sand Key in Clearwater, just west of Tampa.
"She was found dead on a sidewalk in her condominium complex," police said in a news release.
A passerby at Bayside Gardens IV discovered Kathleen M. Carrick's body around 7:45 p.m. "after storms rolled through the area," WTVT reports.
No witnesses saw the deadly strike, but her body was found "between the parking area and one of the buildings," Spectrum News said, citing police.
Lightning bolts carry "about 300 million Volts and about 30,000 Amps," according to the National Oceanic and Atmospheric Administration. "In comparison, household current is 120 Volts and 15 Amps," NOAA says.
It's not known if Carrick suffered a direct hit or was indirectly struck when current jumped from a nearby object or traveled through the ground.
Direct strikes are less common, but more deadly, due to current moving through the body, Weather.gov reports.
"A person struck directly by lightning becomes a part of the main lightning discharge channel. Most often, direct strikes occur to victims who are in open areas," the site reports.
John Jensenius with the National Lightning Safety Council says Carrick is Florida's third lightning fatality this year.
"Florida is the deadliest state for lightning in the U.S., now with 86 confirmed lightning deaths since 2006," he says.