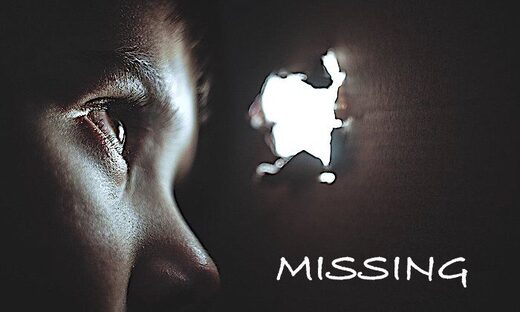 Nearly 30
children have gone missing
in Cleveland in the first two weeks of May, in an "extraordinary" surge of disappearances in the area, officials said.
Cleveland police
said
27 kids have been reported missing between May 2 and May 16,
as Newburgh Heights Police Chief John Majoy warns that
the disappearances have reached unprecedented levels in 2023.
Majoy, who serves as the board president of the Cleveland Missing nonprofit group, told Fox News:
"There's always peaks and valleys with missing persons, but this year it seems like an extraordinary year. For some reason, in 2023, we've seen a lot more than we normally see, which is troubling in part because we don't know what's going on with some of these kids, whether they're being trafficked or whether they're involved in gang activity or drugs."
Majoy noted that a majority of the cases are runaways, but he feared some of the teenagers could've been victims of predators, who he likened to "wolves in sheep's clothing."
The rise in disappearances are especially troubling because many times there's a lack of photos of the victims and the fact that many of the cases go largely unnoticed by the public, Majoy lamented. Almost 30 children were reported missing in the Cleveland area over a two-week span at the start of May, which is something a local police chief said he has not seen in his 33-year career.
"It's a silent crime that happens right under our noses. The problem is where are they? Where do they go? They can be in a drug house or farmed to prostitution."
To combat the surge of disappearances in Cleveland and other areas in northern Ohio,
US Marshals launched "Operation We Will Find You"
in May to recover 35 missing children.
Agents combed through cases in Cleveland, Toledo, Akron and other surrounding counties to find the missing minors, with some of the kids located as far as California, Arizona and West Virginia.
US Marshal Pete Elliott said in a statement about the operation:
"The Marshals Service is fully committed to assisting federal, state, and local agencies with locating and recovering endangered missing children. The epidemic of missing children in our country needs a spotlight, it needs our focus. We hope operations like this sharpen that focus. Every child deserves a safe environment to grow up in, and we are dedicated to helping provide that for the children and families in Northern Ohio."
Sylvia Colon, who founded Cleveland Missing after her teenage cousin was abducted in 2004, urged families to take these cases seriously and to work through the trauma of disappearances to save runaway and kidnapped children.
"Every family's experience is different, but there are some things that are the same for everybody. It's first disbelief, blame. [Questions like,] 'What did we do wrong?' 'Did we miss something?' 'Oh, my gosh, how are we going to find this person?' As the days progress and becomes a case that's not solved after a couple months to two years to three years, life happens, too. Then you have this guilt of continuing to press forward and live your life while continuing your search."