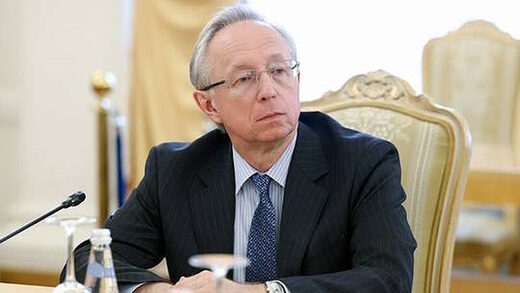 Kiev should rule out joining NATO and the EU and respect the rights of minorities, Moscow's deputy foreign minister says
The Ukraine conflict could be settled if Kiev were to re-commit to its neutral status, recognize "new territorial realities," and declare Russian as a state language, Russian Deputy Foreign Minister Mikhail Galuzin said in an interview released on Saturday.
Speaking to TASS news agency, the diplomat said
Moscow "is convinced that a peace settlement will be possible only if the Ukrainian armed forces cease hostilities, and Western weapons shipments are stopped."
He also stressed that to achieve a durable peace, Ukraine "must return to a neutral non-aligned status" and "refuse to join NATO and the EU," adding that Kiev should recognize the "new territorial realities" that emerged after people exercised their right to self-determination. The diplomat was referring to four former Ukrainian regions that overwhelmingly voted to join Russia in public referendums last autumn, as well as Crimea.
Galuzin noted that another crucial element of any peace settlement is Kiev's commitment to respect the rights of the country's Russian-speaking population and other minorities.
"Russian should be designated as a state language at the legislative level. It is necessary to ensure that basic human rights, including freedom of faith, are observed in Ukraine," he stressed.
On Saturday, Mikhail Podoliak, an aide to Ukrainian President Vladimir Zelensky, dismissed Moscow's conditions, issuing Kiev's own list of demands. Those include the immediate withdrawal of all Russian troops from territory Kiev claims as its own, the "extradition of war criminals," the creation of a "buffer zone" on Russian territory, as well as "voluntary renunciation of Russian assets seized in other countries in favor of Ukraine".
Earlier this week, Kremlin Press Secretary Dmitry Peskov said that while Moscow does not want the Ukraine conflict to be frozen, there are no prerequisites for a peace settlement yet, pointing out that Kiev has prohibited any talks with the current Russian leadership.