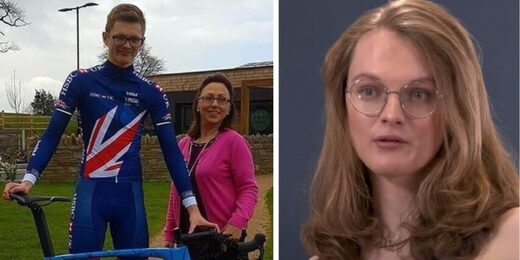 British Cycling is set to ban
trans-identified
males from being able to compete in the women's category. This comes after nine months of review and deliberations. The BBC
reported
that trans-identified males will now have to compete in an "open category" with men under the new participation policy.
The report noted that women's races will now be for those who are
biologically female
. This will prevent competitors such as Emily Bridges, a man who identifies as a woman, from competing with the British women's team.
However,
Bridges got on social media to complain about the new rule, referring to the change as a "violent act"
by a "failed organization" that has been taking control of the conversation on transgender inclusion. He added that British Cycling was engaged in "culture wars," and that the racing arena was "dying under its watch."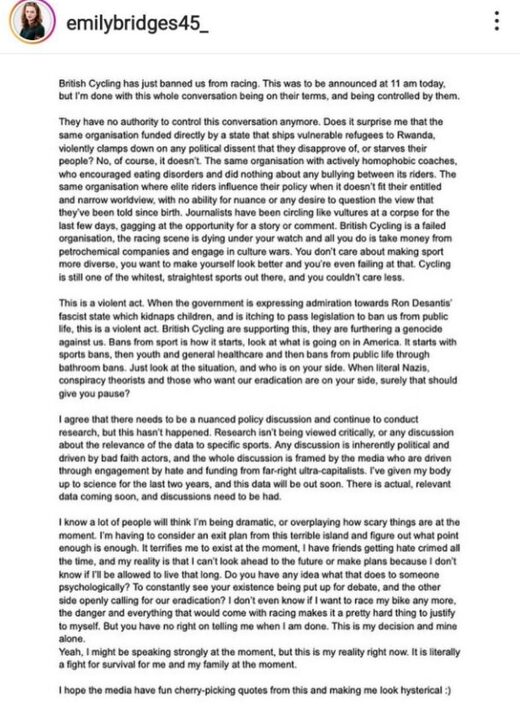 Jean Hatchet took to Twitter in response to Bridges' long rambling rant
about unfairness
, saying: "I mean what is the real deal behind this tantrum? Doesn't he think he can win against other men in the open category? Does he think some men will cheat in order to compete in the open category by saying they are trans and then beat him? The irony."
Though British Cycling's initial policy allowed trans-identified males to take part in female events if they met testosterone-based regulations, the organization recently said:
"Research studies indicate that even with the suppression of testosterone, transgender women who transition post-puberty retain a performance advantage."
"Our aim in creating our policies has always been to advance and promote equality, diversity and inclusion, while at the same time prioritising fairness of competition."
"We recognise the impact the suspension of our policy has had on trans and non-binary people, and we are sorry for the uncertainty and upset that many have felt during this period."
The new restrictions will apparently be implemented by the end of the year, and men who believe that they are women will be able to take part in non-competitive, recreational cycling events without restriction.