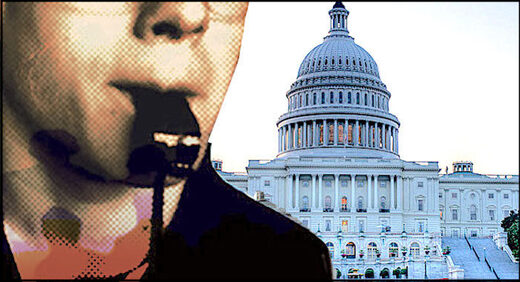 The existence of a second IRS whistleblower in the criminal investigation of Hunter Biden was revealed Monday in a series of documents sent to Congress, according to a
report
from the
Washington Examiner
.
The existence of a second whistleblower comes just over a week after the IRS
removed the entire investigative team
from its years-long probe into the president's troubled son.
A 13-year veteran for the agency,
the new whistleblower is a special agent in the IRS's international tax and financial crimes group.
He had worked on the Hunter Biden probe since it was opened in 2018
until his unexpected dismissal last week.
In an email Thursday to seven senior IRS officials, including Commissioner Daniel Werfel, the new whistleblower stated his belief that
he was removed for doing the "right thing."
The new whistleblower wrote:
"As I'm sure you were aware, I was removed this week from a highly sensitive case ... after nearly 5 years of work. I was not afforded the opportunity of a phone call directly from my [Special Agent in Charge] or [Assistant Special Agent in Charge], even though this had been my investigation since the start.

"I ... have spent thousands of hours on the case, worked to complete 95% of the investigation, have sacrificed sleep/vacations/gray hairs etc., my husband and I (identifying me as the case agent) were publicly outed and ridiculed on social media due to our sexual orientation, and to ultimately be removed for always trying to do the right thing, is unacceptable in my opinion."
The second whistleblower did not receive a response to his email from the IRS commissioner, whose spokespeople said last week that he will not retaliate against legally protected internal disclosures. A high-level official from the agency's D.C. field office reprimanded the agent and said they could have committed a crime, however.
IRS assistant special agent Lola Watson on Friday wrote:
"You have been told several times that you need to follow your chain of command. IRS-CI maintains a chain of command for numerous reasons to include trying to stop unauthorized disclosures. Your email yesterday may have included potential grand jury (aka 6e material) in the subject line and contents of the email, and you included recipients that are not on the 6e list."
The agent's allegations come a little over a month after an IRS supervisor
accused the Justice Department
of "acting inappropriately" in their handling of the case.
The supervisor — who oversaw the case since January 2020 — further alleged "preferential treatment" for Biden and false testimony to Congress from Attorney General Merrick Garland.
That whistleblower is expected to testify behind closed doors before the House Ways and Means Committee on Friday.
Both IRS whistleblowers have reportedly expressed concerns over the handling of the case internally. Additionally,
they have laid out extensive claims of retaliation
in new disclosures to Congress, the
New York Post
reported
.
In a letter to Werfel on Monday, attorneys for the first whistleblower expressed concern over "reprisals" that are "unacceptable and contrary to the law."
Attorneys Mark Lytle and Tristian Leavitt, who represent the first whistleblower, wrote:
"The agent had a right to expect that his email would be taken seriously, considered, and addressed professionally without retribution, as the law requires. Instead, the IRS responded with accusations of criminal conduct and warnings to other agents in an apparent attempt to intimidate into silence anyone who might raise similar concerns."
Neither IRS whistleblower has publicly confirmed that Hunter Biden is the subject of the investigation they have referenced, though Congressional sources have.