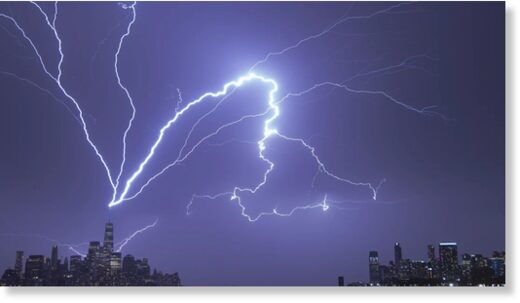 New York City was hit by a thunderstorm Saturday night, and the front put on quite a spectacular lightning show. At one point, a bolt struck the top of One World Trade Center and the video and still photos of the incident are absolutely breathtaking.
Check this out:
That's simply amazing.
Check out these still photos:
That looks like something out of
Ghostbusters
. I'm fully waiting for Gozer to show up and and the Stay Puft Marshmallow Man to descend on the city.
It's just the latest in a series of crazy weather events happening all across the U.S. this week.