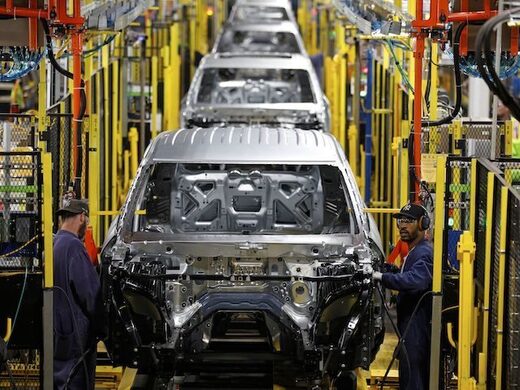 Ford Global Technologies, a subsidiary of Ford Motor Company, has filed a patent for new "systems and methods to repossess a vehicle," including potentially locking certain features after missed payments.
A patent application published on February 23,
describes
a system in which a vehicle computer could be used to "disable functionality of a component of the vehicle or may place the vehicle in a lockout condition."
The application describes multiple possible implementations of this system, such as disabling "the air conditioning system, a remote key fob, and an automated door lock/unlock system," using the stereo to "emit an incessant and unpleasant sound every time the owner is present in the vehicle," and
even using self-driving to technology to cause the vehicle to move to a place where it could be retrieved by the creditor:
In some cases, the vehicle can be a semi-autonomous vehicle and the repossession system computer may cooperate with the vehicle computer in the semi-autonomous vehicle to autonomously move the vehicle from a first spot to a second spot that is more convenient for a tow truck to tow the vehicle. The first spot may, for example, be located inside the property line of the owner (a garage or a driveway, for example) and the second spot may be outside the property line (a public road, for example).

In some other cases, the vehicle can be an autonomous vehicle and the repossession system computer may cooperate with the vehicle computer to autonomously move the vehicle from the premises of the owner to a location such as, for example, the premises of the repossession agency, the premises of the lending institution, an impound pound, or any other pre-designated location.
The application notes a feature locking a delinquent owner of his or her vehicle
could include an emergency mode that would override the lock if the driver needed to travel to seek urgent medical care.
CBS News
quoted
a statement from Ford saying the company does not "have any plans to deploy this [technology]." Ford added that it was granted 1,342 patents in 2022.
Citing patent attorney Michael Messinger, the outlet noted that companies often patent ideas to keep their competitors from using them and that the patent process is often lengthy and complex. However, the Drive's Peter Holderith
wrote
many vehicles equipped to receive over-the-air software updates may already be capable of implementing some of the features mentioned in the application "without physical modifications."