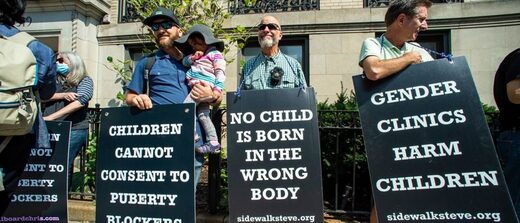 Two American medical doctors and a researcher wrote a study picking apart the methodology and key conclusions of two famous Dutch studies that are foundational to the development of modern gender medicine.
The Dutch studies, published in 2011 and 2015 in the
Journal of Sexual Medicine
and
Pediatrics
, respectively, by Dutch medical doctor Annelou de Vries and two teams of researchers in the Netherlands, tracked dozens of adolescents as they underwent puberty blockers, cross-sex hormones and surgeries and concluded that patients' mental health and well-being improved; both studies were used as evidence in support of childhood cross-sex medical interventions and were
widely
cited
throughout the medical
establishment
. Dr. Stephen Levine, Dr. Julia Mason and E. Abbruzzese
found
that methodological biases completely undermined that research in their Jan. 11 study published in the Journal of Sex and Marital Therapy, arguing that the Dutch researchers had skewed the data by only including the most successful cases in their results and failing to control for the confounding effects of psychotherapy.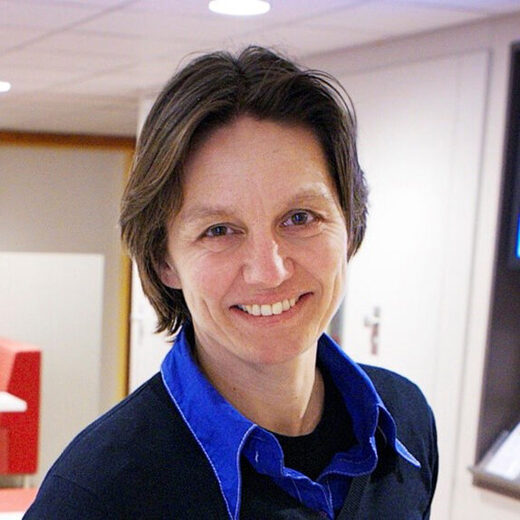 The 2014 Dutch
study
followed 55 young adults with gender identity issues through puberty blockers, cross-sex hormones and gender reassignment surgery to observe changes in their gender dysphoria, mental health and general wellbeing, and concluded that patients' dysphoria was alleviated and their psychological functioning had improved. The 2011 Dutch
study
tracked patients who had undergone puberty blockers to alleviate the distress that puberty can cause patients with gender dysphoria, and concluded that patients who took the drugs saw improvements in their mental health.
The primary finding of the Dutch studies was that cross-sex medical interventions were linked to dramatically lowered scores of gender dysphoria — the sense of incongruence between one's body and one's perceived gender identity.
Despite the Dutch studies' alleged methodological problems, they are widely cited by medical organizations to justify the "gender affirmation" approach to gender dysphoria,
which instructs doctors to affirm a patient's
transgender
identity through cross-sex medical procedures rather than encouraging them to come to terms with their biological sex. The Endocrine Society's statement on the benefits of puberty blockers and cross-sex hormones in gender dysphoric adolescents
relies solely on the two Dutch studies,
as does the seventh version of the World Professional Association for Transgender Health (WPATH) Standards of Care guidelines, the version which was in place when the practice of
youth sex changes
became widespread, according to the critique from Levin, Mason and Abbruzzese.
"The field has a penchant for exaggerating what is known about the benefits of the practice, while downplaying the serious health risks and uncertainties," the critique of the studies reads.
"As a result, a false narrative has taken root. It is that 'gender-affirming' medical and surgical interventions for youth are as benign as aspirin, as well-studied as penicillin and statins, and as essential to survival as insulin for childhood diabetes — and that the vigorous scientific debate currently underway is merely "science denialism" motivated by ignorance, religious zeal, and transphobia."
All participants in the Dutch studies were offered psychotherapy, so it wasn't possible for researchers to determine whether the sex changes, the therapy or the passage of time had caused improvements in patients' dysphoria and mental health, Levine, Mason and Abbruzzese argued.
Researchers only included "best case scenario" patients in the Dutch studies, the critique argues; of 111 patients who went on puberty blockers in the 2011 Dutch
study
, researchers only selected the 70 who had continued onto hormones for observation,
meaning patients who had declined to go on hormones after blockers because they had changed their minds about transitioning or experienced adverse reactions were not included in their analysis, according to the critique.
When a participant's therapist or parents had doubts about the transition, researchers delayed them from moving on to hormones, skewing the data in favor of patients with more straightforward cases, the critique found.
The 2014 Dutch
study
had similar problems, as 15 of 70 participants were removed from the study, and
those nonparticipants skewed heavily towards negative outcomes including severe obesity, diabetes and in one case, death, the critique argued.
Five of the 70 subjects were labeled "nonparticipants" after they refused to continue engaging with the researchers after years of close contact for reasons that remain unclear.
In both studies, patients who were least likely to see improvements from gender transitions

were excluded from researchers' analysis.
; even the assertion that participants' psychiatric health improved was faulty, according to Levin, Mason and Abbruzzese. Standard measures of anxiety, depression, anger and global function showed minimal clinically significant change after treatment, they wrote.
"Two Dutch studies formed the foundation and the best available evidence for the practice of youth medical gender transition," Levine, Mason and Abbruzzese wrote. "We demonstrate that this work is methodologically flawed and should have never been used in medical settings as justification to scale this 'innovative clinical practice.'"
Dr. de Vries, the key researcher behind the Dutch studies, could not be reached for comment.