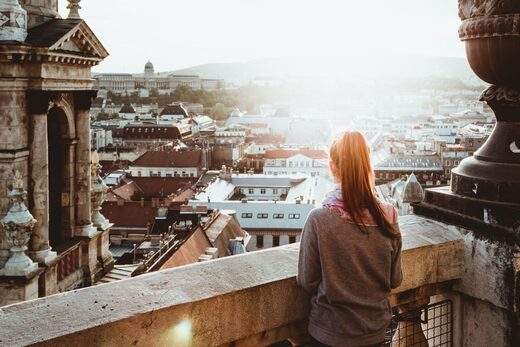 Young mothers in Hungary are not required to pay income tax as part of the country's ongoing expansion of the set of pro-family policies it first adopted as a countermeasure to mass migration.
The general consensus among governments on the left and the purported "center-right" has been to try and replenish aging communities and fill gaps in the labor market through ever-increasing mass legal immigration and a lax approach to controlling illegal immigration because most Western societies, particularly post-communist societies, are experiencing low birth rates, according to a report by
Breitbart News
.
However, a small number of nations, including
Poland and, most notably, Viktor Orbán's Hungary, are adopting an alternative, longer-term strategy of encouraging (and paying) their own residents to start having kids
in an effort to promote natural population growth.
Comment:
Russia and China are too, in addition to trying to
discourage
the hundreds of thousands of abortions that happen each year in their respective countries.
Despite the dire state of the world economy, Hungary will continue to advance its family-friendly policies by exempting women who become mothers before the age of 30 from paying income tax starting in 2023.
"According to the government's calculations, tens of thousands of young mothers with an income could avail themselves of the possibility of tax exemption," explained Hungary's Secretary of State for Family Policy, Ágnes Hornung, in a statement provided to Breitbart Europe on Sunday.
"They are eligible not only for the new income tax exemption, but equally for all other forms of family support, including
the family tax allowance, the baby expecting support [loan], and the child care fee," she added.
The tax break is said to have a "dual goal" of "promoting the birth of children" and "leaving more money with families," and it will be available "regardless of [the mother's] marital status, single status, or divorced" and last from the 12th week of pregnancy until the end of the year the mother turns 30.
To deter emigration and encourage young people to contemplate establishing families without suffering major financial hardship, young Hungarians were already freed a year ago from paying income tax until they were 25 years old.
Prime Minister Viktor Orbán has long lamented the fact that
"We are living in times when fewer and fewer children are being born throughout Europe. People in the West are responding to this with immigration,"
Prime Minister Orbán
said
at the State of the Nation address in Budapest on Sunday.
"Hungarians see this in a different light. We do not need numbers, but Hungarian children," the Fidesz party leader added.
In the April 2018 elections, Mr. Orbán was re-elected as prime minister, securing a legislative supermajority and his third consecutive term in office after campaigning on a platform of defending the nation's border, upholding Hungarian culture, and assisting families.
The prime minister noted that
80% of Hungarians supported the government's family policy and unveiled a number of initiatives to honor and support parents, grandparents, and children for their contributions to the nation. These initiatives include extending family housing benefits, extending child benefits for the third and subsequent children born to a family, introducing a car purchasing program for large families
, providing extensive daycare, and introducing childcare subsidies.
But only two of the seven programs are specifically geared toward women. In one program,
any woman under 40 who marries for the first time will receive a loan from the government in the amount of 10 million Forints (£27,385/$35,230). Following the birth of the first child, additional concessions would be made for the second, and after the birth of the third child, the entire debt would be forgiven.
The Fidesz-Christian Democratic People's Party government is hoping that these policies would encourage people to start and increase families because Hungary's 2016 birth rate was 1.45 children per woman, well below the 2.1 needed for natural population maintenance.
"In our minds, immigration means surrender," Orbán said concerning the birth rate."If we resign ourselves to the fact that we are unable to sustain ourselves even biologically, by doing so we admit that we are not important even for ourselves."