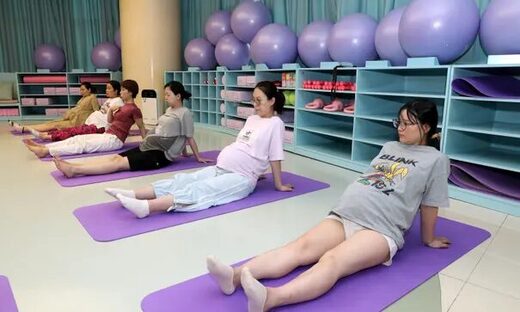 China's pledge to limit abortions puts women's bodies under the state's control just as the one-child policy did and could endanger the lives of women seeking abortions, rights groups have said.
The Chinese government announced on Monday that it would seek to reduce abortions for "non-medical reasons" - a move seen as being in line with its attempts to accelerate birthrates.
Government guidelines did not provide detail on what constitutes a non-medical abortion.
Yaqiu Wang, China researcher for Human Rights Watch, said: "This government in the past 40 years has tried to restrict women's reproductive rights, making women forcefully abort their children and now restricting abortions. I don't know what non-medical means, but
everyone who knows Chinese government knows this isn't good
.
Comment:
Chinese people seem to be relatively satisfied with the overall job the governments doing, so who is this 'everyone' that Wang is referring to? However, the entire statement is revealing because it's clearly misrepresenting what's going on here, and dragging up China's shady past in an an attempt to paint the current government with the same brush is deliberately manipulative.
Bear in mind that Texas also recently
sought
to ban abortions after 6 weeks, and Russia is working towards a similar objective, and has
successfully
reduced the number of abortions in its country by 40% since 2016, furthermore neither of those countries had a one-child policy.
"The core of the policy is the same - to restrict women's reproductive means, to see women as a tool. Now there's an ageing population, a not large enough labour force, so we need more babies. It's the same: seeing women as a tool for economic goals."

Comment: Wang seems to be forgetting that men, too, are often considered as 'economic tools' by governments. However, it's not exactly a controversial objective for China's government to forecast demographics and to try to ensure that there are sufficient citizens to support the country; governments across the planet consider that to be one of their responsibilities and create policy accordingly.


Yaqiu Wang said what the government defined as non-medical reasons and how the rules would be implemented was unclear, but that the move could endanger the lives of women who were denied abortions. "Around the world a lot of women die from not having safe access to abortions," she said.

Comment: Wang is implying that the government will deny women abortions when what the government actually said is that it wants to reduce the number, not ban them all together.


Amnesty's China researcher Kai Ong, said: "The Chinese government has a record of enforcing birth policies that blatantly violate reproductive rights, such as implementing forced birth control measures and limiting women's access to healthcare. This announcement could further restrict women's access to sexual and reproductive healthcare, especially for unmarried women and same-sex couples.

Comment: It's notable that both speakers are using examples from China's past when discussing the current situation, evidently the China of today is not the same as the China of the past or they'd have more recent examples.


"The proposed decrease of 'non-medical abortion' is one of the measures announced in the latest Outline for Women's Development in China. The legislative and policy implications of this plan are still unclear."
In the new guidelines set by China's state council relating to women's development,
it simply listed "reduce non-medical abortion" under the section on improving women's reproductive health
. It said the measures would stop unwanted pregnancies and encourage men to "share responsibility" in preventing them.

Comment: Sounds reasonable enough.


"The basic national policy of gender equality and the principle of giving priority to children needs to be implemented in depth," said Huang Xiaowei, deputy director of the State Council's National Working Committee on Women and Children.
China's health authorities claimed in 2018 that abortions to end unwanted pregnancies harmed women's bodies and risked causing infertility.

Comment: Abortions carry the risk of both physiological and psychological harm to the the woman involved.


For decades, China enforced a one-child policy to control its growing population, but it has now reversed its approach as
it attempts to tackle declining birthrates, allowing a couple to have up to three children from May - "to actively respond to the ageing of the population"
.
Comment:
It's not so well known that for
decades
China's Uyghur population were permitted to have up to 3 children, and yet, as living conditions continue to improve for them too, even their ethnic group is seeing decreasing birth rates.
Figures released
this year showed that births in China fell in 2020 by almost two million, from 11.8 million to 10 million
.
Yaqiu Wang said she expected there to be a reaction to the new policy, especially after the decision to introduce a three-child policy was mocked on social media after the long period of restriction.
"They were angry because they were saying that in the past you were restricting my reproductive rights, my autonomy, now you're trying to modify your mistake while still restricting my rights," she said.