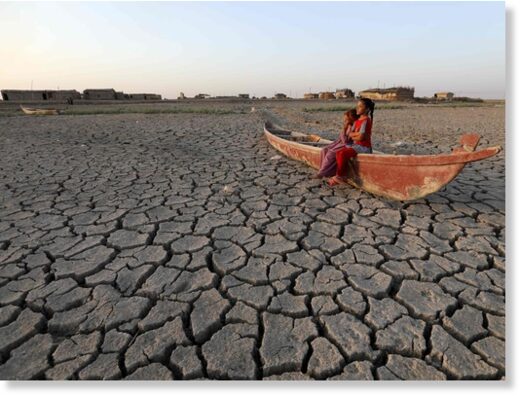 Iraq's power grid has been fried by extreme temperatures exceeding 51C,
in a heatwave that's forced authorities to step in as millions swelter.
Millions were left without power on Saturday as the electricity grid failed in the southern provinces of Basra, Dhi Qar and Maysan.
Reports of mass food spoilage and illness have forced authorities to take measures to keep the population safe due to the "noticeable rise in temperatures".
Local reports say residents were battling the heat by driving around their city for the sole purpose of using the air conditioner.
On Sunday morning, the governor of Dhi Qar province announced a public holiday for state employees would be extended until the religious festival of Muharram begins on Tuesday.
(More
here
)