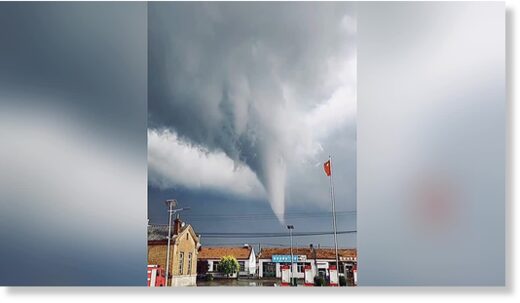 One person was injured as a huge tornado hit a city in northern China.
Video filmed in the city of Tongliao in Inner Mongolia on September 8 shows a huge twister swirling above the city, rolling debris up into the sky.
A woman was hit by the debris but she was not injured seriously.
Houses, electrical devices and crops were damaged.