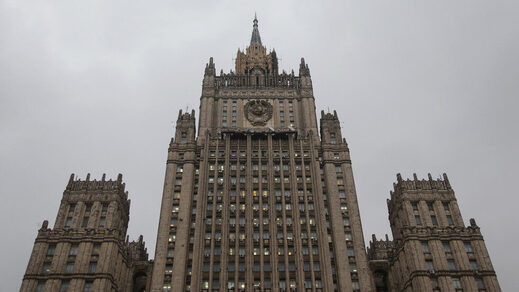 In a retaliatory move, Russia has expelled a Bulgarian diplomat days after Sofia declared a Russian diplomat persona non-grata.
In a statement on Monday, Russia's Foreign Ministry said in response to the "unjustified and groundless" expulsion of its diplomat from Sofia, it had summoned Bulgaria's ambassador to inform him that Lieutenant Colonel Mitko Borisov, the embassy's assistant military attaché, is persona non-grata.
The ministry also told the Bulgarian ambassador that the said diplomat had to leave the Russian Federation within the next 72 hours.
Earlier this month, Bulgarian authorities expelled Russia's military attaché after prosecutors alleged that he had been involved in purported spying on US troops based in the country since 2017, an allegation Russia rejected at the time.
The Russian military attaché is the sixth diplomat Bulgaria has expelled since October 2019 for suspected espionage.
This past October, Moscow expelled two Bulgarian diplomats after Sofia declared two Russians persona non-grata on accusations of spying for the military.
A former Warsaw Pact ally of Moscow, Bulgaria is now home to a joint-use US military training ground. The country is a member state of the European Union (EU) and NATO.
US soldiers can use two Bulgarian air bases there, as well as a storage site.